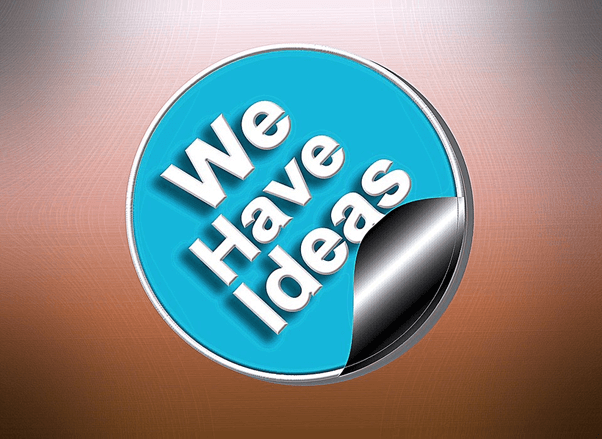 Finding a Logo Design Agency for the Ultimate Logo in 2020!
You'll find evidence of the work of many a logo design agency in your surroundings. In fact, you can spotvarious logos every day without much effort. They are scattered everywhere you go.
But logos aren't just a symbol for brands; they are full of meaning. They communicate and reflect a company's values. Or, at least, that is what a good logo does. Your target audience associates these incredibly important symbols with your brand. Thus, your logo needs to reflect everything your company stands for.
Now that you know what makes a logo so important, you should think about getting one designed for your business in 2020. For that, you'll need the ultimate logo solution.
When hiring a logo design agency, look for one that:
Comprehends the Objective of a Logo
The fundamental reason behind creating a logo is so that it can identify. That is what matters the most in the logo design for a business brand. Design techniques and tools keep on evolving, and trends come and go. So, a logo may even have to drastically change with time to keep up.
But for all perpetuity, the only most significant goal of a logo remains how and how well it identifies with your company. Therefore, that is its ultimate purpose.
An experienced logo design agency must thoroughly study the environment in which the logo will be seen before they work on any ideas. For example, they can start by looking for the brand's competitors, trending color schemes, symbols, and peculiarities, and then craft an outcome that will stand out.
Designs a Logo that Doubles as a Strategic Tool
Logo design is strategic rather than just artsy. Since logos are cognitive and visual objects, most people mistake them for art. Obviously, a logo can still look elegant. However, that should be a secondary factor while creating a logo.
A logo design agency's role is not only to design a thing of beauty. Neither should the logo be only something the client personally likes the look of. Instead, it should be one that can serve as a strategic business tool. A tool that will help an organization to be recognized in the vast world.
Know that Logo Design Does Not Need Hidden Meanings
Most of the logo design agencies usually aim to create a logo full of meaning. However, that is not a must. The main focus should be on identification. Any other associations or meanings come with time through interaction with the logo. While the designers worry about its structure, you can create positive customer experiences to associate with the logo!
Can Establish Brand Recognition
Logos are the face of your product, business, or service. When you visualize a business in your mind, you, generally, straightaway picture the logo. So, a well-designed logo will help the customers to remember your brand.
Colors and shapes are simpler for the human brain to process than words are. That implies, if a logo's design is matchless in the market, it easily identifies the brand it belongs to. Your consumers will also find it simpler to recommend your brand to friends. That will also create the possibility of developing a loyal and increasing customer base.
Influence People's Decisions with their Design
Skilled logo design agency designers first build up a visual library in their minds. Then, they review which shapes, colors, and fonts are associated with specific objects and emotions. By merely looking at a logo, a buyer should instantly perceive the value of a business, service, or products.
Foregoes Flashy & Costly Logo Design for One that Works
We recommend you avoid a logo design agency if it looks too flashy, highly expensive, and too radical. Should the logos they have designed in the past meet the requirements of the type of your products, services, or company, you can hire them.
It is necessary that the logo accurately represents your brand as you'll want it to instantly pull the right audience's attention.
Makes a Good First Impression
While there are a lot of businesses running in the world similar to yours, they aren't the same. Even so, you'll have just one chance to attract and impress the right audience. Therefore, you must choose a logo design agency wisely. If your logo fails to amaze the viewers in today's internet-driven world, then it will be quite easy for them to go elsewhere.
Some of the business owners do not hire any logo design agency and try to go down the DIY route. They end up choosing low-cost amateur designers. That's because they may not realize how damaging poor design can be for growing organizations. First impressions of the brands matter so much. You must not risk yours for some pennies. In short, go for a reputable and reliable logo design agency.
Choosing a lousy design will cause the company much losses that it will be facing throughout its career. Therefore, selecting a cheap design can cost too much later.
Communicates Additional Meaning and Brand Values with their Logo Design
If your logo design agency truly understands their role, they will be able to build up a stronger brand identity for your organization. Thus, they will create a logo that functions for the business, rather than just designing a pretty picture.
So, if you do not want to compromise on your company's progress and growth, hire a reliable and experienced logo design agency. Alight Minds can't wait to know all about your logo needs. Let's talk about you and then explore what suits your business the best. Feel free to ping us Alight Minds!