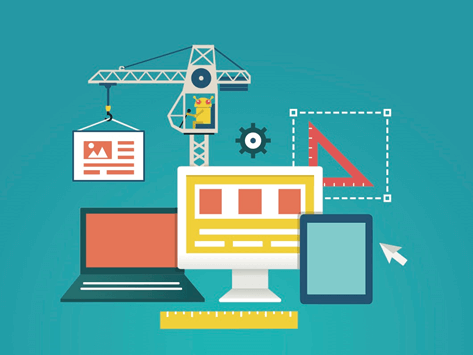 9 Web Development Essentials to Consider Before you Hire
Looking for a web development company that fulfills all the requirements of your business can be a challenging task. Apparently, many agencies may look the same, and some even claim they deliver the same services. But only when you dig deeper can you know the real value of a web development company's capabilities.
As you know, these days, a company's website is an important way through which it connects to its consumers. What's more, businesses are facing more challenges than ever to get the right piece of information to reach the ideal audience at the perfect time!
Thus, a premediated web development strategy can improve matters. Particularly, a talented team of web developers can increase your business's online visibility. You will see higher audience engagement with your brand online. But all that would only be possible if you choose wisely!
Below, we mention some important things you must consider while choosing a web development agency for your business:
Do they Outsource or Do In-House Work?
You must ask in the beginning if the web development company does all of its services in-house or outsources some. The services can include coding (e.g., Html, database creation, CSS, Php), design (e.g., Photoshop work), content creation, writing, and marketing.
Therefore, only if a team is well experienced in all areas, will it be capable enough to merge its expertise and build you an effective website. Usually, if the company does all the work in-house, the collaboration of its team members results in greater synergy, smoother communication, and an overall high-quality product.
Are the Agency's Web Development Solutions Customized to your Particular Needs?
Your business is exclusive, and so must also be your website. It should underline a resilient, promising first impression, and high-quality user experience. Customized solutions offer greater flexibility, branding, and scalability for your business as it makes progress. Can the company of choice offer that to you?
What is their Web Design and Development Process?
It is quite essential to know how a company deals with web design and development. That knowledge provides direct insight into its strategy and knowledge. Additionally, it lets you direct your expectations as it links to the key targets, implications, timelines, and implications, etc.
How Big is the Web Development Company?
Before you hire an agency, you must take into account how many workers the web development and design company has. Besides that, what is their expertise? Or, whether they will able to handle the scope of your work? Likewise, are they willing to provide you with a single point of contact who can take personal ownership of your project?
If the company is too large, your project could get lost in the shuffle. However, if it is too small, they may not have the resources they'll need to raise your web presence to the next level.
Generally, a web development company must be agile enough to deal with all of your needs efficiently and instantly. Additionally, they must have the resources at their disposal to make sure all requests are adequately perceived and delivered.
What is their Marketing Experience?
Essentially, your business website is the online face of your company in its industry. So, with appropriate development and designing, it can become your best sales rep. Your site helps you generate new leads. Additionally, it will let you build your sales pipeline.
Moreover, a website is not a feed store. You must consider the mix of SEO, digital marketing, social media, lead generation, content marketing, blogging, and inbound marketing tactics, for it to perform well.
So, when you enter a partnership with a web development company, your website must illustrate their marketing prowess. In short, the company's expertise should uplift your website to a marketing platform center!
How Do they Deal with Search Engine Optimization (SEO)?
Having an aesthetically developed and functioning site is as significant as the ability of that site to become noticeable during relevant keyword searches. In the end, what good will your website be if your target audience cannot find it during their Google searches?
In addition to the marketing strategies listed above, title tags, your website's coding, alt tags, and meta descriptions affect your SEO a lot. Moreover, there are many wonderful unpaid, and paid tools, such as Google Trends, WebMeUp, SerpChecker, Backlink Checker, Google Analytics, and Spyfu. Web development agencies can use them to further improve your site's SEO. Therefore, you must take note of what resources they have in store.
Did you Look for 4-5 Relevant References?
What will be a better way to know about a web development company than hearing it from its present or past clients?
By talking to some of the references the company shares with you, you can determine their weaknesses and strengths, work ethic, excellence, integrity, and reliability status before you assign them your job.
Do they give a Warranty with their Work?
Another essential thing to know is that whether the website will work exactly as the agency claims it will as per the proposal. Furthermore, some companies do not charge for any code issues post-launch for a certain period of time. It demonstrates the importance of integrity to the web development company in question. Will your new website come with a warranty?
Do they have any Verified Metrics, and Results from Previous Web Development Projects?
Always review a web development company's work before you hire them. You'll understand if it has a verified track record of developing high-functioning websites. Additionally, you will come to know if they will work out with the challenges your business faces through their custom coding and designing.
Those were the 9 things you should consider in an agency. To know more interesting things about Web Development, read our blogs. Also, if you want to hire a reliable company to do the job for you, visit Alight Minds.