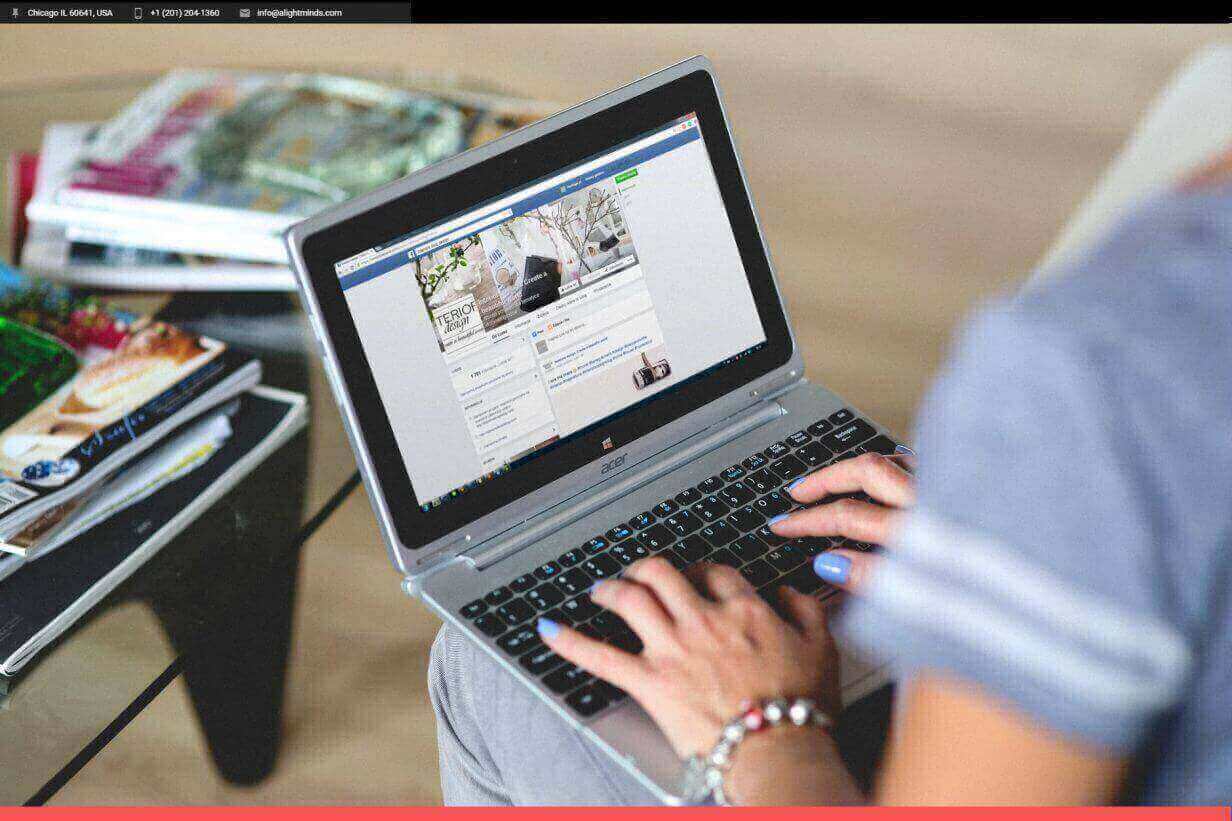 Social Media in 2020! Role of Social Media in 2019!
Social media was introduced as a tool for entertainment. Now, it penetrates almost all the aspects of our daily lives. There may be many advantages and disadvantages of social media. But there is no doubt it has an enormous impact on our world and recent events.
In this article, we'll be discussing its importance in 2019 and the primary impact of social media platforms, i.e., social media marketing. We'll also look into the trends for 2020.
Role of Social Media in 2019
The effect of Social Media was clear in almost every corner of the world. For instance, Facebook entered the financial market by introducing Libra — a crypto-currency project with a financial wallet. Then there was the article in the New York Times indicated that YouTube was behind massive political unrest in Brazil. The importance of social media was further highlighted through its role in the US elections and the political sector of Nigeria.
Besides influencing global events, social media and its various platforms also had a massive impact on our individuality.
Specifically, let's look at some of the individual platforms and the role they had in shaping the marketing industry this year:
The Rise of Tik-Tok
Tik-Tok is an application used for video-sharing purposes. It started gaining popularity in 2017. Since then, it has become a much-talked-about social media platform. This app allows users to share and create fifteen-minute videos. It has more than 1.5 billion users — most of them children and young adults. It gained even more popularity in 2019 but is facing a reduction in new membership in this quarter.
Tik-Tok ventures into technology that allows it to tap into a custom audience. It uses interest-based targeting in terms of age, gender, location, and network. The social media marketing campaigns on Tik-Tok can help brands create much hype before they even release advertisements.
Facebook Leads the Race
Facebook is one of those apps, which has faced quite a share of controversies in 2019. However, surprisingly, it is still at the top of its game and has 2.45 billion active users in this last quarter of the year.
Some changes on Facebook with their roots in customer needs and concerns are important reasons for its continued popularity. There's the option of an icon, "Why do I see this?" appearing on the social media giant. It displays information about the business, the users, agency, and Facebook's marketing partners. There is also an option of a page called Active Ads, leading to an ad Library. This can provide brands with a way inside their competitor's advertisements.
Since Facebook wanted to show its audience it cared enough to create moral guidelines, it led to the elimination of the option, "targeting audience." Retail, employment, and credit companies will not be able to target a specific group of audience by age, gender, or race.
According to Facebook, these changes are a result of negotiations with different civil rights organizations. This slight change in their technique keeps Facebook a part of most lists for platforms suitable for social media marketing.
Instagram, Influencers, and Social Media Marketing
Truly, Instagram is one of those markets that are becoming a popular business hub for social media marketing as the year passes by. The influencer community was created due to it. An enhancement in the marketing techniques on Instagram allows brands to add their advertisements in the explore feed.
Moreover, stories are becoming very popular. Users are spending more time scrolling through stories. Brands can display their latest products in full-screen and video format.
Instagram doesn't have as many users as compared to Facebook. But when it comes to the audience's engagement with ads, Instagram beats them all. Research shows that 21.2 percent of Instagram users are likely to interact with an advertisement.
A new feature, which turns a sponsored post of your influencers into an ad, is highly useful for businesses and brands. This feature allows customized ad targeting using the posts of their influencers.
The Future of Social Media in 2020
As we leave 2019, we assess the various changes and developments that took place this year. But what is the future of social media in 2020? Where do we see the rapid growth of marketing and users' interests happening in 2020?
Video Content:
The use of video content is becoming a major trend. People are looking forward to utilizing it. The demand for video content makes YouTube the second largest search engine in the world. Videos are known as a versatile form of content and can give users a much clearer idea.
Videos can also generate a huge return on investments (ROI), which is why platforms such as Instagram and Facebook are pushing towards creating video-related content. A study by Cisco claims that 75% of the mobile traffic will be in video form. Thus, brands looking to crack the code of social media marketing in 2020 should focus on creating video-based content!
Social Media is Becoming a Source of News
Undoubtedly, the internet is slowly and gradually replacing TV and newspapers. What's more, people are using social media to gather information. Internet users can come across news on social media platforms, such as Facebook and Twitter. Those two have become the main social media platforms for information. For example, if something important occurs, you will see the particular topic trending through hashtags. Have a new product coming out? Disseminate the news via social media marketing.
Artificial Intelligence is the Future
Advanced technology, social media trends, and applications' features greatly depend on AI. It is the future of mankind and a sign of progress. In particular, Artificial Intelligence decreases the workload for human beings.
Additionally, now, social media platforms have incorporated AI in their algorithms. The algorithm determines the ranking of a social media post and which content to display on the particular feed. AI will help in segmenting data and ensuring that the algorithms provide the best kind of data available. Think of its implications for businesses – especially those with niche audiences – looking for the right segment to market their services or products.
Social media is constantly evolving at a rapid pace. Even so, the future of social media marketing seems optimistic. Hence, you can use the platforms to get your brand's name everywhere! Are you facing trouble with your social media campaign? It is not quite that tricky finding a solution. Trust Alight Minds with your business' most intricate of social media and application-related issues.